Did you know that over 2.25 billion cups of coffee are consumed worldwide daily?
If you're a coffee lover, you'll be intrigued to learn about the wonders of raw, unroasted coffee beans. Yes, you heard it right – these little powerhouses are not just for brewing your favorite cup of joe!
We'll explore the world of raw coffee beans, uncover their edible nature, where to purchase them, and the incredible benefits they offer when consumed.
Prepare to awaken your taste buds and discover a new way to enjoy your beloved beverage.
Table of Contents
What Are Raw Or Green Coffee Beans?
If you're curious about green or raw coffee beans, they are unroasted with a distinct taste and aroma. These little flavor powerhouses are the starting point for your favorite cup of coffee.
So why not give them a try and experience the full potential of these unroasted gems?
Can You Eat Raw Coffee Beans? Are They Edible?
While it is technically possible to eat raw coffee beans, they are not typically consumed in their raw form due to their intense and bitter taste. Coffee beans undergo a roasting process to develop their desirable flavors and aromas. Raw coffee beans are extremely hard and have a grassy, astringent flavor that is unpleasant to most palates.
Are Green Coffee Beans Poisonous?
No. Raw / Green coffee beans are not poisonous.
While raw coffee beans are not poisonous, it's important to note that consuming excessive amounts of coffee or caffeine can have negative health effects. It's generally recommended to consume coffee in moderation and to avoid consuming raw coffee beans in large quantities.
If you're interested in trying coffee beans in their raw form, it's recommended to exercise caution and consume them sparingly. However, for the best flavor and experience, enjoying coffee beans after they have been roasted and brewed into a delicious cup of coffee is generally recommended.
Where To Buy Raw Coffee Beans
Finding reputable online retailers that source their products from organic farms is important when purchasing raw coffee beans. Where to buy these precious beans? Look no further than specialty coffee shops or trusted online platforms prioritizing quality and sustainability.
By choosing raw coffee beans sourced from organic farms, you support environmentally friendly practices and ensure a superior taste experience. These beans are grown without harmful chemicals or pesticides, producing a cleaner and healthier product.
Take a look at our best green coffee bean recommendations here.
How Long Do Unroasted Coffee Beans Last?
If stored properly, unroasted coffee beans can last up to a year before losing their freshness and flavor. Here are three key factors that affect the lifespan of unroasted coffee beans:
Storage conditions: It's crucial to keep your unroasted coffee beans in an airtight container, away from light, heat, and moisture. These elements can quickly degrade the quality of the beans.
Roasting process: The longer you wait to roast the beans, the more they deteriorate. It's best to roast them immediately after purchase for maximum freshness.
Quality of the beans: High-quality unroasted coffee beans will have a longer shelf life than lower-quality ones. Look for reputable sources when buying raw coffee beans to ensure you get the best product.
Benefits Of Eating Raw Coffee Beans
Now that you know how long unroasted coffee beans can last, let's dive into the benefits of eating these raw gems.
Yes, you read that right – you can eat coffee beans! But where can you find these little wonders before we get to the advantages? Well, specialty stores and online retailers are your best bet. They offer a wide selection of high-quality raw coffee beans from different regions worldwide.
Now, let's talk about the benefits. Raw coffee beans are packed with antioxidants, just like green tea. These antioxidants help fight off free radicals in your body and protect against cell damage. Moreover, they contain chlorogenic acid, which is linked to weight loss and improved heart health.
Not only that but eating raw coffee beans can also boost energy levels and enhance mental focus due to their caffeine content. So go ahead and indulge in this unique culinary experience while reaping all the wonderful benefits it has to offer!
Do Raw Coffee Beans Have Caffeine And Give You Energy?
Like their roasted counterparts, raw coffee beans contain caffeine and can provide an energy boost. So, if you're looking for a natural way to kickstart your day or stay alert during those afternoon slumps, eating raw, unroasted coffee beans might be the answer. Here are some benefits of incorporating these little powerhouses into your diet:
Rich in antioxidants: Raw coffee beans are packed with antioxidants that help protect your cells from damage caused by free radicals.
Enhanced brain function: The caffeine in raw coffee beans stimulates the central nervous system and can improve focus, concentration, and memory.
Metabolism booster: Caffeine is known to increase metabolism and promote fat burning, making it a popular ingredient in many weight loss supplements.
Mood enhancer: Coffee has long been associated with happiness and well-being due to its ability to stimulate dopamine release.
To buy raw, unroasted coffee beans, check out specialty stores or online retailers that offer high-quality options. Enjoy the benefits of this natural energy booster while savoring its rich flavor!
How Much Do Green Coffee Beans Cost?
You can find raw coffee beans at specialty stores or online retailers and enjoy the benefits of this natural energy booster while savoring its rich flavor. Raw coffee beans are versatile ingredient that can be used in various ways.
Whether you want to make your own bean extract, grind them into a powder for baking, or enjoy a cup of freshly brewed coffee, raw coffee beans offer endless possibilities. The price of raw coffee beans can vary depending on the quality and origin of the beans. On average, you can expect to pay around $10-$15 per pound for high-quality raw coffee beans.
However, it's important to note that prices may differ based on factors such as the type of bean, processing method, and packaging size (bag). So next time you're looking to buy raw coffee beans, consider exploring different options and find the perfect ones that suit your taste and budget.
| Feature | Price Range |
| --- | --- |
| High Quality | $10-15/lb |
| Specialty | Varies |
| Origin | Varies |
| Processing | Varies |
| Packaging | Varies |
Conclusion
So there you have it, coffee lovers! Now you know that raw coffee beans aren't only edible but also come with a range of benefits.
With their unique flavors and aromas, these unroasted gems can be a delightful addition to your culinary adventures.
But remember, moderation is key when consuming raw coffee beans because of their caffeine content.
So why not explore the world of raw coffee beans and discover their hidden potential? Are you ready to take your love for coffee to a whole new level?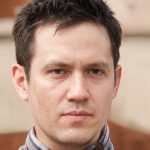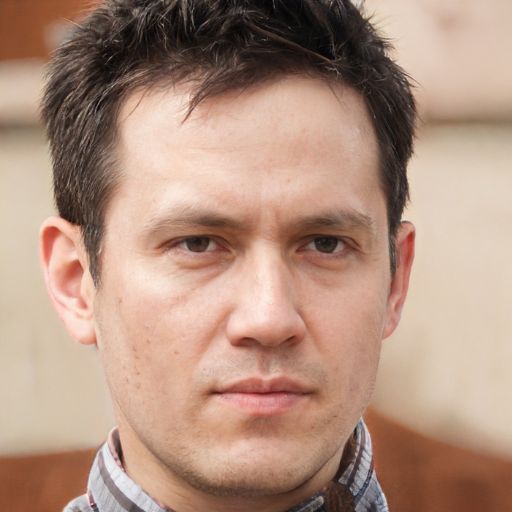 Mike Shaw
Mike is a fervent aficionado of all things coffee. His journey has taken him from the verdant coffee farms of South America to the vibrant coffeehouses of Europe and many places in between. Over the years, he's delved deep into the intricate tapestry of coffee, savoring, brewing, and analyzing myriad varieties. For Mike, coffee transcends its role as a morning energizer; it's a world waiting to be explored and cherished.