Imagine waking up to the enticing aroma of freshly brewed coffee, filling your kitchen with its rich fragrance.
Now, picture yourself savoring a cup of coffee that you roasted yourself.
With our guide to buying the 8 best green coffee beans, you can turn this dream into a reality.
Delve into our top-quality unroasted coffee beans selection and discover the perfect one for your palate.
Get ready to embark on a journey of flavor and satisfaction as we unveil the secrets behind these exceptional green coffee beans.
Table of Contents
What Is The Best Place To Buy Green Coffee Beans
You should check out online specialty coffee retailers if you're looking for the best place to buy green coffee beans.
These retailers offer a wide selection of high-quality and specialty green coffee beans from different regions worldwide.
One advantage of buying from online retailers is that they often work directly with coffee roasters, ensuring that you get freshly harvested and top-grade beans.
Additionally, these online stores provide detailed information about each type of green coffee bean, including its origin, flavor profile, and processing method.
This allows you to make an informed decision based on your preferences.
Whether you're looking for roasted or unroasted coffee, raw or whole bean options, online specialty coffee retailers are your best bet.
They offer convenience, variety, and quality all in one place.
Best Unroasted Coffee Beans Recommendations
We have some fantastic recommendations if you're looking for the best-unroasted coffee beans.
Our top choice is Fresh Roasted Coffee, known for its high-quality beans and excellent flavor profiles.
Anthony's Organic Unroasted Whole Green Coffee Beans from Brazil is a great pick for those who prefer organic options.
If you're aiming for a dark roast, COCATREL offers unroasted green coffee beans specifically suited for this purpose, with their Specialty Coffee Yellow Bourbon variety being highly recommended.
And if espresso is your go-to drink, look no further than Champion Gold Espresso Ethiopian Yirgacheffe Green Unroasted Coffee Beans, which deliver a rich and bold flavor perfect for your morning pick-me-up.
Our Top Choice – Fresh Roasted Coffee, Unroasted Brazil
Our top choice for the best green coffee beans is Fresh Roasted Coffee's unroasted Brazil variety. These high-quality raw coffee beans are sourced sustainably and packaged in the USA. They come in a 5 lb. bag and are kosher certified, ensuring their quality and authenticity.
The Fresh Roasted Coffee's unroasted Brazil beans (available here) are intended for roasting purposes and not recommended for immediate consumption.
Pros:
High-quality and sustainably sourced beans
Packaged in the USA for freshness
Suitable for roasting according to personal preference
Large quantity of 5 lbs., providing ample supply
Cons:
It is not recommended for immediate consumption. Requires roasting process
No specific directions are provided in the text regarding roasting time or temperature.
Organic – Anthony's Organic Unroasted Whole Green Coffee Beans
Anthony's Organic Green Coffee Beans (available here) are a great option for roasting their flavorful coffee at home. These USDA-certified organic, unroasted whole green coffee beans are grown in rich volcanic soil at high altitudes in Mexico. Packed in California, these specialty beans offer a notable acidity and flavorful body, perfect for a delicious cup of joe.
Pros:
Fresh and clean taste when roasted correctly
Suitable for medium roast or dark roast
Fairly priced and consistent quality
Cons:
Varying quality, variety, and processing methods
Irregularities in size, shape, and bean types within the bag
Uncertain if truly organic and high-altitude coffee
For Dark Roast – COCATREL – Unroasted GREEN Coffee Beans – Specialty Coffee Yellow Bourbon
When roasting the COCATREL Unroasted GREEN Coffee Beans (available here) for a dark roast, you can expect a rich and bold flavor profile with notes of chocolate, toasted cereals, and hazelnuts. This specialty coffee from Cocatrel, one of the leading coffee cooperatives in Brazil, offers an exceptional experience for home roasters.
Here's what you need to know about these unroasted coffee beans:
High-quality beans: Cocatrel selects only the finest Yellow Bourbon variety Arabica beans for their specialty coffee. These beans are ranked among the best in the world.
Sustainably produced: Cocatrel follows sustainable practices to ensure their coffee is delicious and environmentally friendly.
Sensory qualities preserved: The transparent vacuum packs used for packaging maintain the sensory qualities of the beans during transport and storage, ensuring maximum freshness.
Ideal characteristics: With low acidity, medium body, and delightful flavor notes, these green coffee beans are perfect for those seeking a full-bodied and flavorful dark roast.
For Espresso – Champion Gold Espresso
Roasting the Champion Gold Espresso beans (available here) creates a bold and rich espresso taste with notes of earthy tobacco chocolate. This specialty blend features carefully sourced beans from Indonesia, Asia, and South America, ensuring exceptional taste and quality. The 5-pound bag of unroasted green coffee beans can be stored for up to 12 months in a cool, dark area without losing its freshness.
When roasted to perfection, these beans deliver a powerful flavor that will impress. The strong and full-bodied profile makes it an ideal choice for espresso lovers who enjoy a robust cup of joe. The Champion Gold Espresso also offers great versatility as it can be blended with other flavorful beans to enhance the overall taste.
However, some customers have found these beans' flavor profiles boring when brewed independently. Additionally, there have been reports of unevenness during roasting, which requires extra attention and effort on the user's part. Despite these minor drawbacks, many customers appreciate the uniformity and roasting performance of the Champion Gold Espresso.
Pros:
Bold and rich espresso taste
Versatile for blending with other beans
Uniformity in size and roasting performance
Cons:
Boring flavor profile when brewed alone
Unevenness during roasting
Requires extra work to achieve desired results
Ethiopian – Ethiopian Yirgacheffe Green Unroasted Coffee Beans
To enhance your coffee experience, explore the Ethiopian Yirgacheffe Green Unroasted Coffee Beans from Anthony's (available here). These beans are sourced from Ethiopia and offer a unique flavor profile that will satisfy any coffee enthusiast. The Bourbon and Heirloom varieties used in this blend result in a Grade 1 coffee with exceptional quality.
Roasting these beans is an art; they are best roasted midway between the first and second crack. This produces a full sweetness and nutty flavor complemented by the fruity aroma of the natural process. Additionally, this coffee has notes of honey, stone fruit, and dark chocolate on the aftertaste.
Customers have praised the taste and flavor of these beans, achieving good results with various roasting methods such as air fryers and ovens. However, some have struggled with grinding unroasted beans but found that slight roasting helped overcome this challenge.
Pros:
Unique flavor profile with a fruity aroma
Good results with different roasting methods
High-quality product
Cons:
Difficulty grinding unroasted beans without slight roasting
Brazil Adrano Volcano Coffee
The Brazil Adrano Volcano Coffee (available here) is a reliable and sustainable choice for coffee enthusiasts. It has received prestigious awards and certifications, making it highly regarded. This single-origin coffee blends Yellow Catuai and Red Mundo Novo Arabicas. It is fully dry process, which enhances its unique flavor profile. The beans are sourced through direct trade from a charitable producer who dedicates acreage to preserving the rainforest.
In addition to its exceptional taste, the Brazil Adrano Volcano Coffee is UTZ Certified Safe & Sustainable. This certification ensures that the coffee meets high standards of ethical and environmental practices.
Pros:
Award-winning coffee with prestigious accolades
Sourced through direct trade, supporting ethical practices
Charitable producer dedicated to preserving the rainforest
Cons:
Limited availability due to specific sourcing methods
Strong Tower Coffee
I've heard great things about the unique flavor profile of Strong Tower Coffee's Arabica beans in El Salvador (available here). These beans are hand-harvested, fully washed, naturally dried, and hand-sorted using a zero-waste system that reuses byproducts and treats water for irrigation. The coffee pulp is even used for composting! This attention to detail in the growing process produces wonderful quality raw beans.
The packaging is also optimal with a resealable bag-in-box system, ensuring freshness and convenience. Roasting your beans can lead to higher quality coffee, and these beans are ideal for home roasting or small batch roasting.
Pros:
Unique flavor profile
Optimal packaging for freshness
Ideal for home or small-batch roasting
Cons:
Some complaints about packaging and dryness of beans
Hudson Roasters Honduras SHG
Hudson Roasters Honduras SHG (available here) is known for its smooth flavor profile with caramel, toffee, and hazelnut notes. Grown in the ideal region of Central America, where abundant rainfall, rich soil, and ample sunlight create optimal conditions for coffee cultivation. To reach their full potential, these beans are best roasted to a light/medium profile.
Pros:
Smooth and balanced flavor
Notes of caramel and toffee add richness
Hazelnut undertones provide depth
Ideal for those who prefer a milder coffee taste
Cons:
It may not appeal to those who prefer bold or dark roasts
Limited information provided about specific growing regions in Honduras
Instructions on roasting are not included in the given content
Conclusion
So there you have it, coffee connoisseur! After diving into the world of green coffee beans, we've uncovered the crème de la crème.
These eight top-notch options will elevate your home roasting game to a new level. Whether you prefer the fruity notes of Ethiopian Yirgacheffe or the earthy tones of Sumatra Mandheling, there's something here for every palate.
So go ahead and indulge in some bean bliss – your taste buds will thank you! Happy roasting!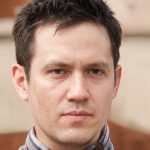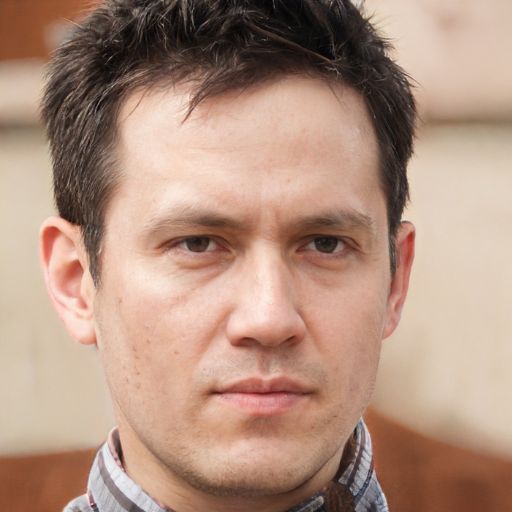 Mike Shaw
Mike is a fervent aficionado of all things coffee. His journey has taken him from the verdant coffee farms of South America to the vibrant coffeehouses of Europe and many places in between. Over the years, he's delved deep into the intricate tapestry of coffee, savoring, brewing, and analyzing myriad varieties. For Mike, coffee transcends its role as a morning energizer; it's a world waiting to be explored and cherished.