Do you ever find yourself standing in front of the coffee shop menu, wondering what to order – a latte or a frappuccino? Both are popular coffee beverages that can satisfy your caffeine cravings, but they differ in many ways.
In this article, we'll explore the differences and similarities between latte and frappuccino so that you can make an informed decision next time you're at the coffee shop.
First off, let's ask ourselves: what makes a latte different from a frappuccino? A latte is a hot coffee beverage made with steamed milk and espresso shots. It has a creamy texture and often topped with froth or foam.
On the other hand, a frappuccino is an iced drink made with blended ice, milk, sugar syrup, and flavored syrups such as vanilla or caramel. It also contains espresso shots but is served cold instead of hot.
Knowing these basic differences will help you decide which drink suits your taste buds better.
Key Takeaways
Lattes and frappuccinos are popular coffee beverages with distinct differences in preparation, temperature, and ingredients.
Lattes have more caffeine than frappuccinos, while frappuccinos tend to be sweeter due to the addition of flavored syrups.
Lattes can be served hot or iced, while frappuccinos are always iced.
Both lattes and frappuccinos can be personalized and customized to individual preferences.
Table of Contents
A Chart Comparing Lattes And Frappuccinos
| | Latte | Frappuccino |
| --- | --- | --- |
| Origin | Italy | United States (Starbucks) |
| Ingredients | Espresso, steamed milk, and a small amount of milk foam | Espresso, milk, ice, and often sugar, flavored syrups, and whipped cream |
| Preparation | Combine a shot of espresso with steamed milk, topped with a small amount of foam | Blend ice, espresso, milk, and desired flavorings |
| Texture and Foam | Creamy and smooth, with a small amount of foam | Cold, creamy, and frothy with a smoothie-like consistency |
| Taste and Flavor Profile | Rich and creamy, with a balanced blend of milk and coffee | Varies greatly depending on added flavorings, but generally sweet and creamy with a hint of coffee flavor |
| Serving Sizes | Typically 8 oz (short), 12 oz (tall), 16 oz (grande), 20 oz (venti) | Typically 12 oz (tall), 16 oz (grande), 24 oz (venti) |
| Caffeine Content | Varies, but generally around 75 mg for a short (8 oz) serving, more if extra shots of espresso are added | Varies, but generally around 75 mg for a tall (12 oz) serving, more if extra shots of espresso are added |
| Popular Variations | Numerous flavor combinations possible, including vanilla, caramel, mocha, and more | Numerous flavor combinations possible, including caramel, mocha, vanilla, green tea, and more |
| Nutritional Values | Depends on the type of milk and additional ingredients used. Generally, a latte without added sweeteners has fewer calories than a frappuccino | High in calories, sugar, and fat, particularly if topped with whipped cream and syrups |
What Are The Main Differences Between Latte And Frappuccino
If you're a coffee lover, understanding the difference between a latte and a frappuccino is essential.
A latte is made with espresso and steamed milk, while a frappuccino consists of ice, milk, and flavored syrup blended together to create an icy treat.
The biggest difference between the two drinks is their temperature. A latte is served hot, whereas a frappuccino is iced.
Additionally, lattes have more caffeine than frappuccinos since they're made with espresso shots. Frappuccinos tend to be sweeter due to the addition of flavored syrups such as caramel or vanilla.
Overall, if you prefer your coffee hot and strong, go for the latte. If you want something sweet and refreshing on a hot day, try out Starbucks' famous frappuccino instead!
Latte And Frappuccino Ingredients
You'll love the lush and creamy ingredients used in both of these popular coffee drinks. Whether you tend to reach for a latte or a frappuccino at your local Starbucks, you're bound to enjoy the rich flavors of each.
Here's a breakdown of the key ingredients that make up these beloved beverages:
Latte: A classic latte is made with steamed milk, espresso shots, and a small amount of foam on top. It's typically served hot but can also be ordered iced for those who prefer something cooler.
Frappuccino: This icy treat is blended with ice cubes, milk, sweeteners (such as syrups or sauces), and espresso shots (or sometimes just coffee). The result is a thick and frothy drink that comes in a variety of flavors.
While both lattes and frappuccinos have similarities in their use of espresso shots and milk, they differ greatly in their preparation and presentation.
So whether you're in the mood for an iced macchiato or a frothy cappuccino, there's sure to be something on the menu to suit your tastes!
Latte And Frappuccino Preparation
To prepare a delicious latte or frappuccino, start by selecting your desired flavors and sweeteners. For a latte, you'll need to brew strong espresso using either an espresso machine or stovetop moka pot. Heat milk in a separate container until it reaches around 140°F, then froth it using a steam wand until it reaches the perfect consistency.
Add your choice of syrup to the bottom of your cup before pouring in the espresso shot and top with frothed milk.
A frappuccino, on the other hand, is made using cold brew or iced espresso as its base. Blend together ice, cold brew/iced espresso, milk (dairy or non-dairy), and any additional syrups/flavors you desire until smooth.
Top with whipped cream and drizzle with chocolate sauce for an indulgent treat. Whether you prefer the traditional taste of a mocha latte or something more refreshing like a caramel frappuccino, there are endless possibilities when making these popular coffee beverages at home.
Latte And Frappuccino Taste
Indulging in the creamy and rich taste of a well-made latte or frappuccino is an experience that coffee lovers can't resist.
Both these drinks have distinct flavors that are loved by many. A latte has a smooth, velvety texture with a strong espresso flavor, while a frappuccino has a sweet and icy taste with blended coffee as its main ingredient.
The latte's steamed milk gives it a dense and creamy texture which blends perfectly with the espresso shot. The combination of milk and coffee provides a balanced flavor profile that isn't too strong or too sweet.
On the other hand, the frappuccino's cold coffee base makes it perfect for hot summer days. It has added ingredients like syrups, whipped cream, and toppings like chocolate chips, caramel drizzle, or sprinkles to enhance its sweetness further. The result is an indulgent treat that refreshes you on warm days!
Variations and Customizations Of Latte And Frappuccino
Get creative with your coffee by exploring the various ways to customize and personalize your favorite latte or frappuccino.
One popular variation of a latte is an iced latte, perfect for warmer weather. To make it, simply substitute the steamed milk in a traditional latte with cold milk and pour over ice. You can also add flavor syrups such as vanilla or caramel to enhance the taste.
Another trendy option is matcha lattes, made with green tea powder and steamed milk. Matcha has become increasingly popular due to its health benefits and unique flavor profile.
For those who prefer a chocolatey twist on their coffee drink, try a mocha latte which combines espresso, steamed milk, and chocolate syrup for a rich and indulgent treat.
Don't be afraid to experiment with different flavors and combinations until you find your perfect customized drink.
Conclusion
Congratulations! You've now learned about the main differences and similarities between latte and frappuccino. These two beloved drinks are popular among coffee lovers worldwide, and each one has its unique characteristics that appeal to different tastes.
While lattes are known for their smooth texture and strong espresso flavor, frappuccinos are famous for their icy consistency and sweet taste. Both drinks have their own set of ingredients, preparation methods, and variations that allow you to customize them according to your preferences.
In conclusion, whether you prefer a hot or cold coffee-based beverage, both latte and frappuccino offer something for everyone. So next time you're in the mood for a delicious caffeine fix, try out one of these classic drinks at your favorite coffee shop!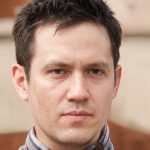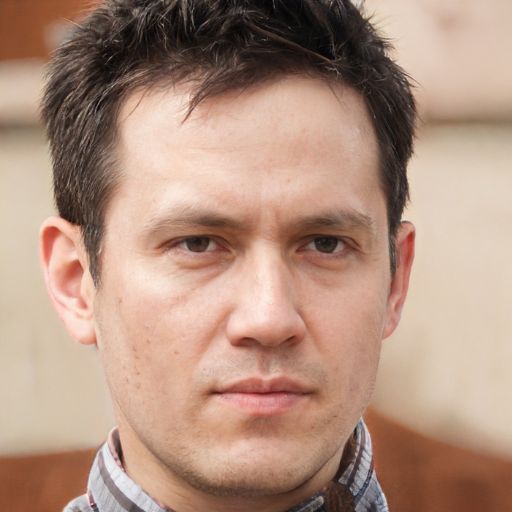 Mike Shaw
Mike is a fervent aficionado of all things coffee. His journey has taken him from the verdant coffee farms of South America to the vibrant coffeehouses of Europe and many places in between. Over the years, he's delved deep into the intricate tapestry of coffee, savoring, brewing, and analyzing myriad varieties. For Mike, coffee transcends its role as a morning energizer; it's a world waiting to be explored and cherished.