Imagine walking into a cozy cafe on a crisp autumn morning. You take in the aroma of freshly brewed coffee and the sound of steaming milk frothing in the background. As you approach the counter, you ask for a cappuccino but then wonder if it's possible to have it decaf. The answer is yes!
Decaf cappuccino is an option for those who love the taste of espresso and frothed milk but want to avoid caffeine. Decaf cappuccino is made with decaffeinated espresso shots instead of regular ones. This means there is little to no caffeine content in your drink, making it perfect for those sensitive to caffeine or simply trying to reduce their intake.
But what exactly goes into making this tasty beverage? Let's dive deeper into how decaf cappuccino is made, its health benefits, and how it compares in taste to regular cappuccinos.
Table of Contents
Can Cappuccino Be Decaf?
Wondering if you can still enjoy a delicious cappuccino without the caffeine buzz? The answer is yes, cappuccinos can be made decaf!
Decaffeinated coffee, also known as 'caffee decaf,' is a popular choice for those who want to enjoy the taste of coffee without the stimulating effects of caffeine.
To make a decaf cappuccino, use decaffeinated espresso as the base instead of regular espresso. Many coffee shops offer this option, and you can also purchase Nescafe cappuccino mix in a decaf version.
Remember that while some people may not notice a significant difference in taste between regular and decaf cappuccinos, others may find that the decaf unsweetened taste is slightly different due to the absence of caffeine. However, with so many options available for making a great cup of decaf cappuccino, there's no reason why you shouldn't be able to enjoy this classic Italian drink anytime you want!
What Is Decaf Cappuccino?
If you're looking for a milk-based beverage without jitters, then a decaf cappuccino may be just what you need. A decaf cappuccino is made using decaffeinated coffee. Decaffeinated coffee is simply regular coffee with most of the caffeine removed.
Different methods are used to decaffeinate coffee, such as the Swiss water, carbon dioxide, and solvent-based processes. Some popular brands that offer decaf coffee include Cafe Decaf, Nescafe Decaf, and Decaf French Roast. These brands provide good options for making your own homemade decaf cappuccino at home or ordering one at your favorite cafe.
How Is Decaf Cappuccino Made?
To enjoy a caffeine-free version of the popular coffee drink, decaffeinated espresso is combined with steamed milk and velvety foam to create a delicious decaf cappuccino. Here's how it's made:
Start by brewing decaffeinated espresso shots using your espresso machine or stovetop Moka pot.
Steam milk until it reaches a creamy consistency and pour it over the espresso.
Finish off your decaf cappuccino by adding a layer of frothy foam.
Decaf cappuccinos are perfect for those who love the taste of coffee but don't want the jitters that come with caffeine consumption. If you're looking for other options, try making a latte or using Nescafe Decaf instant coffee instead of espresso to get your caffeine-free fix!
Is Decaf Cappuccino Healthy?
You may be curious about the health benefits of a decaffeinated version of your favorite coffee drink, and fortunately, there are some potential advantages to opting for decaf cappuccinos.
While regular coffee has been linked to various health benefits, such as improved cognitive function and reduced risk of developing certain diseases, it can also negatively affect some people, such as increased heart rate and blood pressure.
Decaf cappuccino provides a way to enjoy the flavor and texture of this popular beverage without the jitters or sleep disturbances that caffeine can cause.
To give you an idea of how decaf cappuccinos compare nutritionally to their caffeinated counterparts, here is a table outlining the approximate values for various nutrients in one serving:
| Nutrient | Decaf Cappuccino | Regular Cappuccino |
| --- | --- | --- |
| Calories | 70 | 120 |
| Protein | 4g | 6g |
| Fat | 2.5g | 6g |
| Carbs | 8g | 9g |
| Sodium | 105mg | 115mg |
As you can see, decaf cappuccino typically contains fewer calories and less fat than regular cappuccino while still providing similar amounts of protein and carbohydrates. Remember that these values may vary depending on the type of milk used and any added sweeteners.
If you enjoy the taste of cappuccino but want to avoid caffeine or reduce your overall intake, choosing a decaf, unsweetened option may be worth considering.
Decaf Cappuccino Caffeine Content
Although it may surprise some coffee drinkers, the caffeine content in decaf cappuccinos can still vary depending on a few factors. Decaffeinated coffee is not completely free of caffeine. It may contain up to 3% of its original caffeine content. Even a decaf cappuccino made with regular espresso shots can have some caffeine.
To further complicate things, Nescafe cappuccino mixes and other instant latte powders labeled decaf contain small amounts of caffeine. This is because these products are made by mixing regular coffee with water under high pressure and then using a special process to remove most but not all caffeine. The result is still a product that contains trace amounts of this stimulant.
To avoid any unwanted jitters or sleep disturbances, here are four things you should keep in mind when ordering decaf cappuccinos:
Always ask how the decaf espresso shot was made.
Be aware that instant latte powders may still contain small amounts of caffeine.
Check labels carefully for 'Caffeine-Free' claims (<0.01% caffeine) instead of just 'Decaf.'
Remember that even small amounts of caffeine can add up over time, so limit your intake if necessary.
By following these tips and being mindful about your choices, you can enjoy a delicious cup of decaf cappuccino without worrying about its caffeine content interfering with your health goals or daily routine.
How Does Decaf Cappuccino Taste Compared To Regular Cappuccino?
Feeling curious about the taste of decaf cappuccino compared to its regular counterpart? You might be surprised to find that, despite lacking caffeine, decaf cappuccinos can still offer a rich and satisfying flavor.
The taste of decaf cappuccino is very similar to regular cappuccino, with only subtle differences in flavor.
To give you an idea of how decaf cappuccinos compare to other coffee beverages, here's a table outlining some popular options:
| Coffee Beverage | Caffeine Content (mg) | Taste |
| --- | --- | --- |
| Decaf Cappuccino | <5 mg per 8 oz serving | Rich and creamy with subtle coffee flavors |
| Latte (regular) | 63-126 mg per 8 oz serving | Creamy and sweet with strong espresso flavors |
| Nescafe Cappuccino (instant) | 12-16 mg per sachet (7 g) | Sweet and milky with mild coffee flavors |
| Hills Bros Cappuccino Mix (powdered) | <2 mg per serving (1/3 cup mix + water) | Sweet and frothy with mild coffee flavors |
As you can see, decaf cappuccinos have significantly less caffeine than other coffee beverages like lattes or instant cappuccinos. However, they still offer a delicious taste comparable to their caffeinated counterparts. Whether you're looking for a low-caffeine option or want to enjoy the rich flavor of cappuccino without staying up all night, decaf cappuccinos are worth trying!
Does Cappuccino Mix Have Caffeine?
Yes, the cappuccino mix typically contains caffeine. The amount of caffeine in a cappuccino mix can vary depending on the brand and specific product. For example, a serving of powdered cappuccino mix might have about 27 mg of caffeine, while Bolthouse Farms Mocha Cappuccino mix may contain 60 mg of caffeine per serving.
Instant cappuccino mix generally has less caffeine than standard filtered coffee, with a 25-milliliter cup of instant coffee containing 35 to 105 milligrams of caffeine1. Some brands, like Indulgio Cappuccino, have around 20 mg of caffeine per 8 fl oz serving.
Keurig cappuccino, French vanilla, and cappuccino powder all contain caffeine. French vanilla cappuccino K-cups have a caffeine content of around 30-35 mg per cup. However, decaffeinated cappuccino mixes are also available for those who prefer a caffeine-free option.
It is important to note that the caffeine content can vary depending on the brand and specific flavor. So, it is always a good idea to check the label, contact the manufacturer for accurate information on caffeine content, or look at our article "Does Cappuccino Have Caffeine?".
Can You Get A Decaf Cappuccino At Starbucks?
Yes, obtaining a decaf cappuccino from Starbucks is possible, and the coffee chain offers it as an option on their menu. If you're looking for a decaffeinated coffee alternative to your regular cappuccino, here are some things to keep in mind:
Specify that you want a decaf cappuccino when placing your order. This will ensure that the barista makes your drink with decaffeinated espresso shots.
If you do not like traditional cappuccinos, try ordering a flavored decaf version like French Vanilla or Hazelnut.
Remember that while a decaf cappuccino has less caffeine than its regular counterpart, it still contains some caffeine (usually around 15 mg per shot). If you're extremely sensitive to caffeine, consider ordering a non-espresso-based drink like a latte or Nescafe Cappuccino.
Knowing what to ask for and being aware of the caffeine content in your drink, you can enjoy a delicious decaf cappuccino at Starbucks without sacrificing taste or quality.
Conclusion
So, there you have it – cappuccino can indeed be decaf! Decaf cappuccino is made using decaffeinated espresso shots and steamed milk, just like regular cappuccino. It has a similar taste to regular cappuccino but without the caffeine kick.
If you're looking for a healthier option, decaf cappuccino may be a good choice as it contains less caffeine and can still give you that warm and cozy feeling. However, remember that it may not be completely caffeine-free, and some people may react adversely to even small amounts of caffeine.
Whether you choose to enjoy a regular or decaf cappuccino type is up to your personal preference and dietary needs. So go ahead and order that decaf cappuccino at Starbucks – now you know it's an option!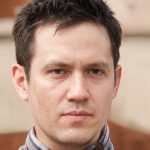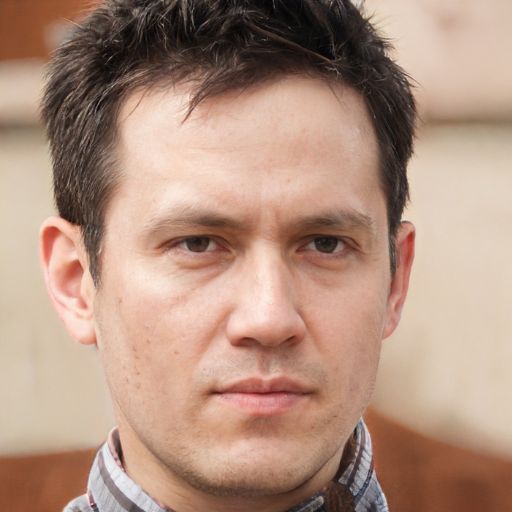 Mike Shaw
Mike is a fervent aficionado of all things coffee. His journey has taken him from the verdant coffee farms of South America to the vibrant coffeehouses of Europe and many places in between. Over the years, he's delved deep into the intricate tapestry of coffee, savoring, brewing, and analyzing myriad varieties. For Mike, coffee transcends its role as a morning energizer; it's a world waiting to be explored and cherished.