Imagine waking up to the aroma of freshly brewed Ethiopian coffee, its rich and bold flavors dancing on your taste buds.
In this article, we will guide you through the enchanting world of Ethiopian coffee beans, revealing the 8 best varieties that will elevate your morning routine.
From the fruity notes of Yirgacheffe to the velvety smoothness of Sidamo, each bean has a unique story and experience.
So grab your favorite mug and embark on this delicious journey together.
Table of Contents
Best Ethiopia Coffee Beans
If you're searching for the best Ethiopian coffee beans, look no further than Barrie House Ethiopian Yirgacheffe Single Origin Whole Bean Coffee (available here). This fresh-roasted coffee offers a unique flavor profile that will impress even the most discerning coffee connoisseur.
Another great option is the Ethiopian Yirgacheffe Kochere from Orinoco, which provides a vibrant taste with hints of citrus and floral notes.
And suppose you want to experience a true farm-to-table experience. In that case, Café Grumpy's Ethiopia Farm-to-Table Yirgacheffe Coffee is the perfect choice, offering ethically sourced beans roasted to perfection.
Don't miss out on Lily's Coffee or their Ethiopian Washed Guji Coffee, which offers exceptional quality and flavor to satisfy your coffee cravings.
Barrie House Ethiopian Yirgacheffe Single Origin Whole Bean Coffee
To fully experience the bright and clean taste of Barrie House Ethiopian Yirgacheffe Single Origin Whole Bean Coffee (available here), grind the beans right before brewing. This ensures you capture this exceptional coffee's full flavor profile and aroma.
The Ethiopian Yirgacheffe beans are sourced from the renowned Yirgacheffe region in Ethiopia, known for producing some of the world's best coffee. Grown at high elevation, these beans have a bright, clean taste with high acidity. You can expect citrusy and floral notes with hints of lemon zest and sweet aromatic flavors.
Barrie House takes pride in its commitment to quality, sourcing coffee cherries from trusted partners worldwide and expertly roasting them to perfection.
Pros:
Bright and clean taste
High acidity for a refreshing cup
Aromatic flavors add to the overall experience
Cons:
Some customers found added flavoring to be subtle
It is not as distinctive as expected for those seeking specific flavors.
One customer had an issue with receiving an incorrect quantity in their order
Fresh Roasted Coffee, Ethiopian Yirgacheffe Kochere
Try the fresh-roasted Ethiopian Yirgacheffe Kochere (available here) coffee for a well-balanced and flavorful option. This single-origin coffee hails from the Kochere region of Ethiopia, which is known for producing exceptional beans. With its medium roast, this coffee perfectly balances bright acidity and rich sweetness. The aroma is inviting, with notes of citrusy lemon and sweet honey.
The Ethiopian Yirgacheffe Kochere coffee is made from heirloom varietals, which adds to its unique flavor profile. It undergoes a meticulous wash processing method followed by sun drying to ensure optimal quality. Additionally, this coffee is kosher-certified and sustainably sourced, making it an ethical choice for conscientious consumers.
Pros:
Well-balanced flavor with notes of lemon and honey
Sustainably sourced and kosher-certified
Freshly roasted for optimal freshness
Cons:
Limited availability in whole bean only
Orinoco Ethiopian Yirgacheffe
Remember to use freshly ground beans when brewing the Orinoco Ethiopian Yirgacheffe (available here) for the best flavor experience. This medium roast coffee is made from the finest Ethiopian specialty coffee beans, known for their unique and rich flavors. Legend has it that the Arabica coffee tree originated in Ethiopia, making this coffee a true representation of its origins. The Orinoco Ethiopian Yirgacheffe yields a cup of coffee that is fruity and vibrant, with floral and sweet notes that are sure to please any Ethiopian Yirgacheffe lover.
The 2.5 lb bags of Orinoco Ethiopian Yirgacheffe are freshly roasted to order, ensuring maximum freshness and flavor. This blend's high-quality 100% Arabica beans guarantee a premium taste experience. Additionally, the resealable E-Zip foil bags help maintain the coffee's freshness.
Pros:
Unique and rich flavors
Floral and sweet notes
Freshly roasted to order
Resealable packaging
Cons:
Packaging could be improved
Café Grumpy Ethiopia Farm to Table Yirgacheffe Coffee
The Café Grumpy Ethiopia Farm to Table Yirgacheffe Coffee (available here) is a smooth and flavorful option for coffee lovers. This fine, fair-trade coffee is sourced directly from independent farmers, ensuring you get a high-quality product while supporting sustainable farming practices. The beans are roasted in small batches, allowing optimal flavor development without preservatives or gluten. With tasting notes of malted milk chocolate, apricot, and Earl Grey tea, this coffee offers a unique and delightful flavor profile.
Whether you prefer black or with added sugar, milk, or half & half, the Café Grumpy Ethiopia Farm to Table Yirgacheffe Coffee will provide you with a satisfying and enjoyable cup every time.
Pros:
Smooth and flavorful taste
Sourced directly from independent farmers
No preservatives or gluten
Cons:
Mixed customer opinions
Bag quality concerns
Slightly pricey
Lily's Coffee, Ethiopian Washed Guji Coffee
Lily's Coffee from Ethiopia (available here) offers a smooth and enjoyable flavor profile with washed Guji beans. These medium-roasted Ethiopian beans are fresh and firm, ensuring the best quality in every cup. The flavor and aromas of this coffee are excellent, with full berry tones and slight citrus notes that add depth to the overall experience. What sets Lily's Coffee apart is its ability to provide a smooth taste without bitterness, making it a crowd-pleaser for coffee lovers.
Pros:
Smooth taste without bitterness
Fresh and firm beans ensure top-notch quality
Full berry tones and slight citrus notes add depth to the flavor profile
Cons:
Some batches may be over-roasted or underdeveloped, resulting in grassy notes or bitter finishes.
May lack floral and fruity notes that are expected from Ethiopian coffees at times
It is not considered the best coffee on the market but offers good price value.
Coffee Bean Direct Dark Ethiopian Yirgacheffe
I enjoy the smooth and crisp acidity of Coffee Bean Direct's Dark Ethiopian Yirgacheffe (available here). This single-origin Ethiopian coffee offers a delightful combination of flavors to please any coffee lover. With its subtle fruity undertones and baker's chocolate finish, this coffee is a perfect choice for those who appreciate complexity in their cup.
Sourced from Brazil, Costa Rica, Sumatra, Kenya, and more, Coffee Bean Direct ensures that only the finest beans make it into their products.
The Dark Ethiopian Yirgacheffe has various brewing options, including iced, cold brew, French press, AeroPress, and pour-over. This versatility allows you to enjoy this exceptional coffee in whichever way suits your preferences best.
Furthermore, Coffee Bean Direct offers different product lines, including single-origin, Decaffeinated, Blends, and Tea to cater to a wide range of tastes.
Pros:
Well-roasted and flavorful coffee
Consistent quality of Ethiopian coffee beans
Suitable for those who prefer a milder taste
Cons:
Lack of roasted date on Amazon listings
Reliance on 'best used by dates for judging freshness
Need for personal tape or clip to keep bag tightly closed
Bones Coffee Company Ethiopia Single-Origin Ground Coffee Beans
Try Bones Coffee Company's Ethiopia Single-Origin Ground (available here) for a unique and flavorful option. This coffee offers a distinct taste that will transport your senses to the beautiful landscapes of Ethiopia. The beans are carefully sourced from this renowned coffee-growing region, ensuring an authentic experience with every sip.
Bones Coffee Company takes pride in its attention to detail when roasting and packaging its products. The Ethiopia Single-Origin Ground is no exception. The beans are roasted perfectly, resulting in a rich, full-bodied flavor profile. With bright citrus notes, floral undertones, and a hint of sweetness, this coffee will surely delight even the most discerning palates.
Pros:
Unique and flavorful taste
Carefully sourced from Ethiopia
The rich and full-bodied flavor profile
Freshly roasted for optimum freshness
Cons:
It may not appeal to those who prefer milder coffee
Higher price compared to other options on the market
Limited availability in some areas
Equal Exchange Organic Whole Bean Coffee
The Equal Exchange Organic Whole Bean Coffee (available here) offers a rich and expansive mouthfeel with hints of blueberry, chocolate, and fresh ginger. This coffee is a Full City Roast blend made from 100% Arabica beans from small-scale farmer cooperatives in Latin America, Africa, and Asia. It is certified organic by the USDA and is 100% fairly traded. The coffee comes in three bags, each containing 12 ounces for 36 ounces.
Pros:
Rich and expansive mouthfeel
Hints of blueberry, chocolate, and fresh ginger
Certified organic and fair trade
Gourmet quality
Cons:
Some reviewers mention a lack of distinctive Ethiopian flavors
It may not be suitable for those who prefer lighter roasts
Delayed delivery reported by some customers
Conclusion
So there you have it, the 8 best Ethiopian coffee beans that will tantalize your taste buds and elevate your morning brew to new heights.
From the vibrant flavors of Yirgacheffe to Sidamo's rich and complex notes, each bean offers a unique and exquisite experience.
These coffees are truly a sensory delight, with their intoxicating aromas and velvety smooth textures.
So go ahead and indulge in a cup of Ethiopia's finest; it's like sipping on liquid gold that will transport you to coffee heaven!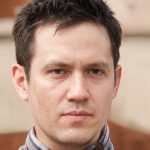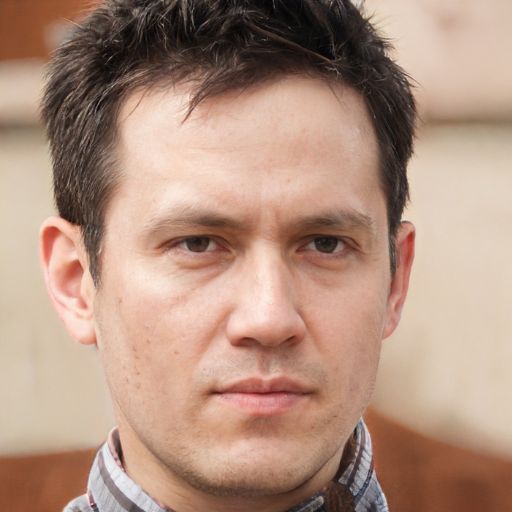 Mike Shaw
Mike is a fervent aficionado of all things coffee. His journey has taken him from the verdant coffee farms of South America to the vibrant coffeehouses of Europe and many places in between. Over the years, he's delved deep into the intricate tapestry of coffee, savoring, brewing, and analyzing myriad varieties. For Mike, coffee transcends its role as a morning energizer; it's a world waiting to be explored and cherished.